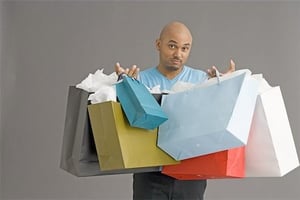 Over the past couple of weeks, I have been training another Sparkchasers employee, Kristian Butler, so he can begin a transition from a technician in operations into a sales role. Many people would ask the question why he would ever want to do that, but that's another discussion for another day. Kristian is outgoing with an awesome personality and he will interact well with customers, and I'm excited to have the additional help in sales.

During one of our training sessions this past week we were discussing what is currently driving sales at Sparkchasers and what systems customers are coming to us to talk about. Most of the aviation world probably would guess that ADS-B solutions is the overwhelming subject that customers want to talk about and is driving sales at Sparkchasers. Believe it or not, ADS-B is not dominating the conversations right now. I went back and ran some numbers in our system only to find out that almost 40% of our quotes in 2018 are for GPS/NAV/COM units from Garmin or Avidyne, while 31% of our quote volume is for ADS-B solutions. Auto-pilot quotes are surprisingly strong at around 20% of the quotes, due to all the new digital solutions that have been released from Garmin, S-TEC, and TruTrac. ADS-B solutions may be dominating the industry news and media posts, but is not getting the same attention from customers walking through our doors.
Despite everything you hear in the press, pilots and aircraft owners are still buying more GPS/NAV/COM units that ADS-B solutions. In my experience that makes practical sense because the GPS/NAV/COM unit is probably most used piece of equipment in many these airplanes and it just looks good in the panel. Being practical doesn't mean it's the best decision. If you fly in controlled airspace regularly or if you enjoy getting radar services, your transponder is a pretty important piece of the equation. I don't know about you, but I feel good when ATC is providing separation from other aircraft and the ADS-B transponder helps ATC provide those services.
The FAA is polling the Part 145 Repair Stations to see what percentages of the installations being performed are ADS-B related and what the current backlog time is to get an ADS-B installation completed. The perception is that most shops have an 8 – 12 month backlog on ADS-B installations, but that isn't the case with Sparkchasers and is not the case with the other Repair Stations we communicate with. It seems to me that aircraft owners are still spending money on GPS/NAV/COM and/or auto-pilot projects right now. Maybe there will be a mad rush in 2019 to get ADS-B compliant before it is required, but in 2018 we have not seen any kind of rush to get compliant.