Whoa...What a week? The FAA ADS-B rebate website now says the "Reservations Closed" but we're still 2 years and 3+ months from the airspace mandate going into effect. From a sales perspective we booked a lot of ADS-B transponder jobs this week which is good, but it's disappointing that so many of them were booked from Tuesday to Thursday and the owners didn't make a reservation for their $500 rebate with the FAA. I don't know what else Sparkchasers, the FAA, or the industry organizations could have done to promote, educate, and encourage aircraft owners to fill out the form and reserve their $500 rebate. So many of the aircraft owners that call in are focused on the "economic solution," but many of them never even took advantage of the rebate.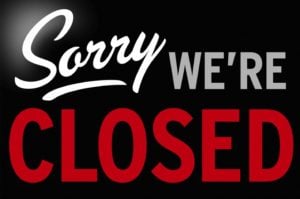 Even though the reservation website is closed, I'm excited about the next year in our business. ADS-B will still be an incredibly hot topic and it's all that we can do to field the sales inquires, but there's a lot more going on at Sparkchasers and in the industry than just new transponders. The FAA's Part 23 rewrite continues to bring new exciting products to the market that are more affordable and that will make the airplanes more capable and the pilots smarter. The best part about these products is that the pilots and aircraft owners are so excited about them, as opposed to, the typical attitude towards ADS-B transponders. I talk to a lot of customers about new Electronic Flight Instruments and new autopilot solutions for their Piper Aircraft that should be certified by the end of the year, and they are excited about the conversation.
Don't get me wrong; ADS-B is a good thing for the industry, aircraft owners, pilots, and the national airspace. It's hard to challenge the benefits of ADS-B if we're all being reasonable. The cost of equipping has overshadowed the benefits, but when the FAA tries to give aircraft owners a $500 rebate roughly half of the aircraft owners show up to claim their rebate. The others….a good percentage of them will be whining for the next 2 years and 3 months saying it's too expensive even though they did not take advantage of the rebate.
We've got a Garmin Seminar scheduled for October 24th at Johnston Regional Airport (KJNX) and roughly 65% of the registered attendees checked a box on the RSVP page stating that they were interested in learning about ADS-B solutions. About the same percentage of people said their aircraft was not ADS-B compliant at this time. I was hoping to start talking about other exciting products, but I guess we'll continue to spend a significant amount of time at this Garmin event, and at all of our events, talking about...ADS-B.